Fleur de la Mer - Petal Earrings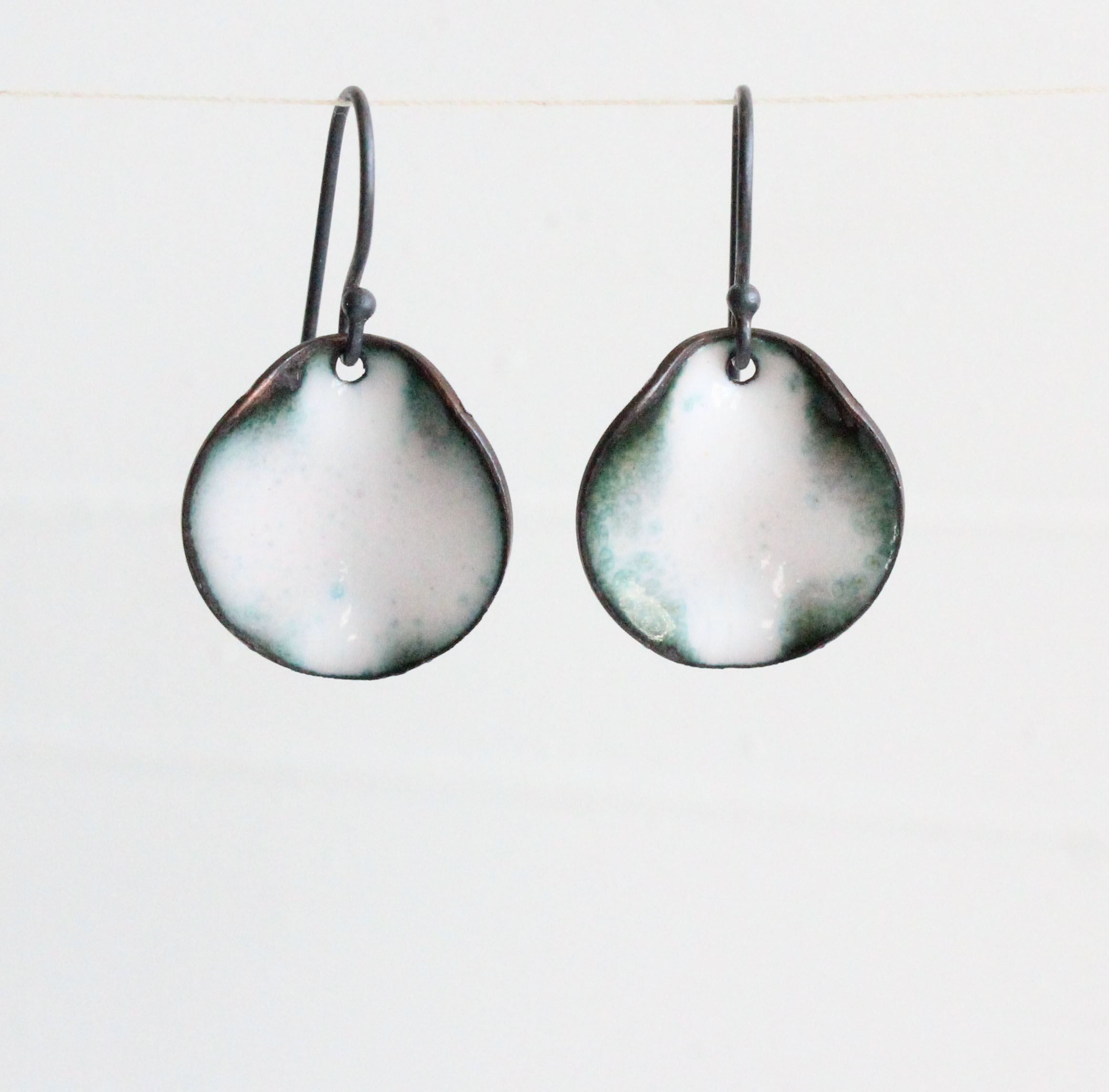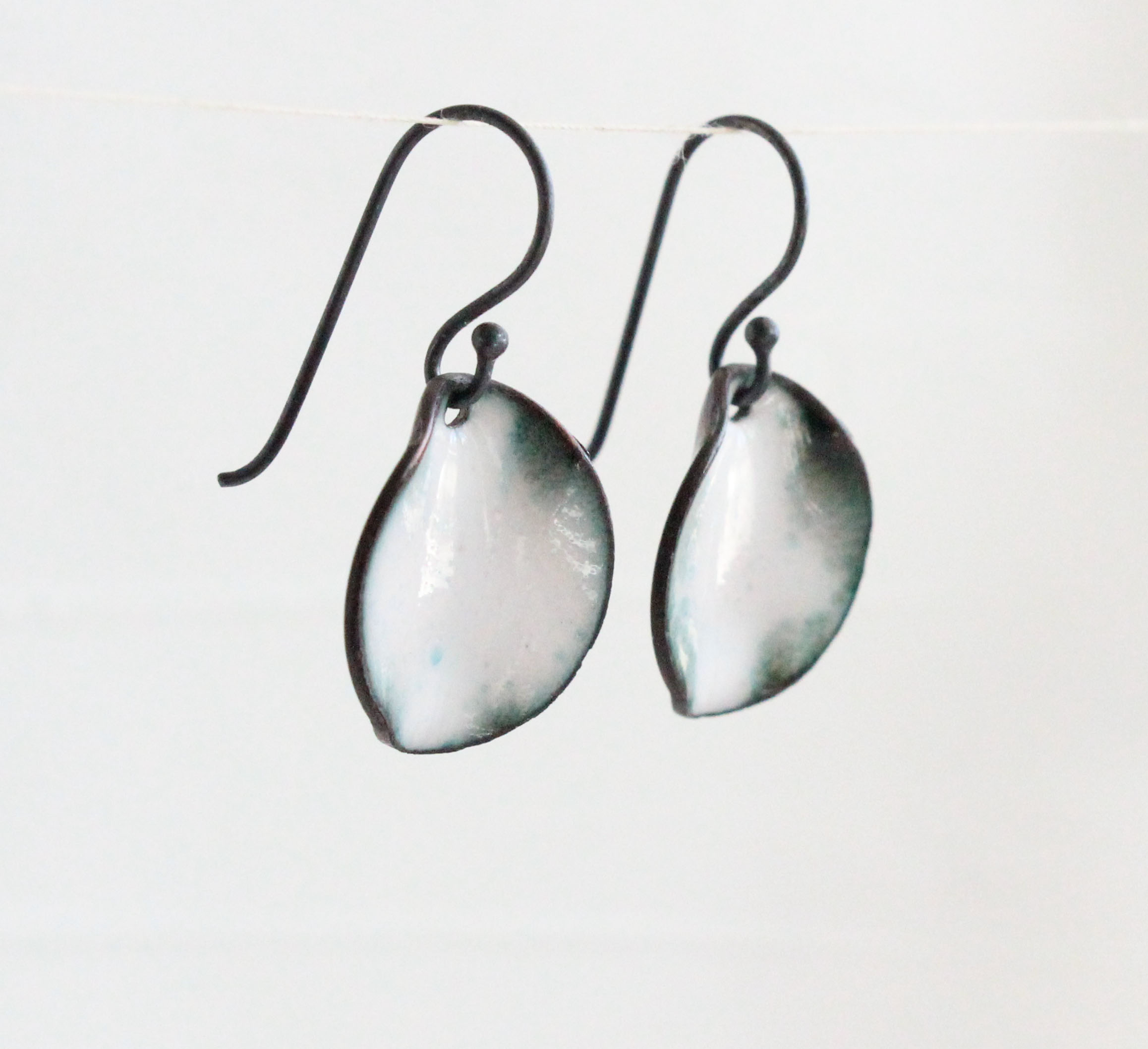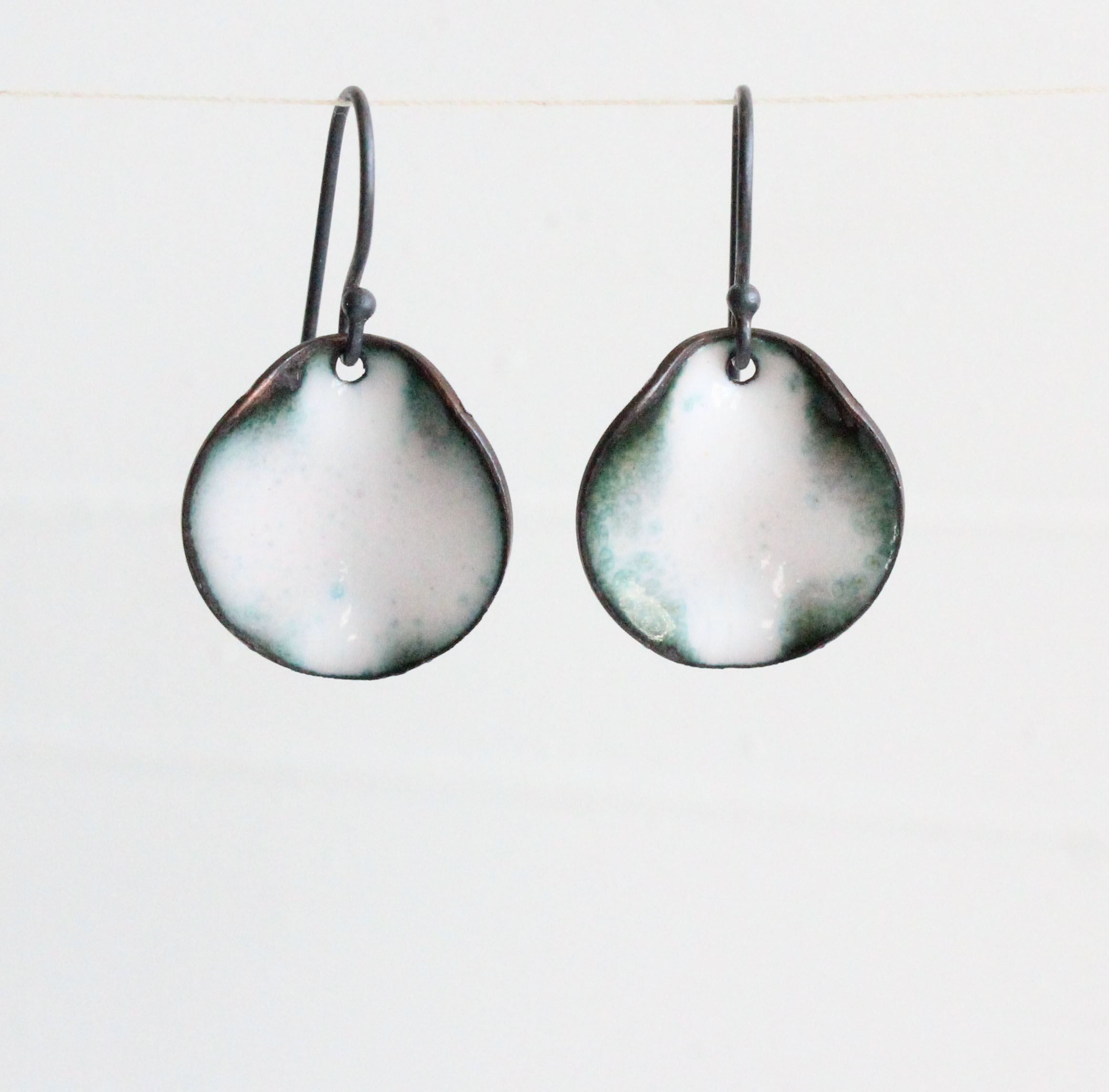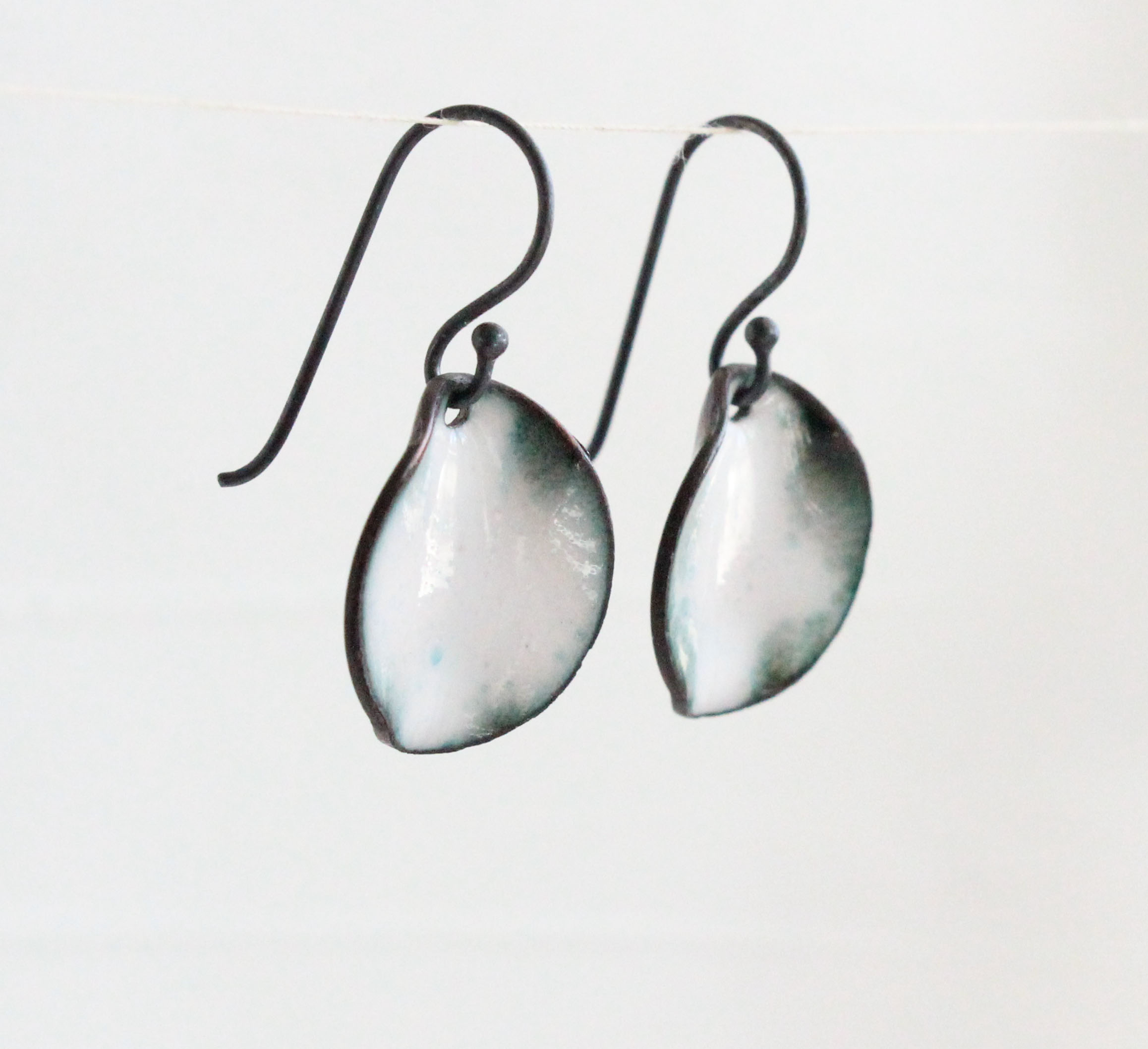 Fleur de la Mer - Petal Earrings
The Fleur de Mere collection is inspired by objects from the sea. These Petite Single Petal Earrings are a simple and elegant ode to the ocean's shells.
Feel like you just went exploring on the beach. These little echoes from the ocean looks straight from the sea, but are actually made 100% by hand. Fresh, minimal, and inspired.
Express your natural beauty and inspiration with this necklace reminicent of peaceful tidal pools.
This is a limited edition collection, so if you see something you like, please make it yours before they're all gone. Each "petal" is as unique as a shell found on the beach, these vary in hues of white and green.
Details: Enamel on copper. Oxidized Sterling silver earring hook. ~5/8" diameter (15mm) Total earring length ~7/8"