Small Nomad Earrings (enamel earrings)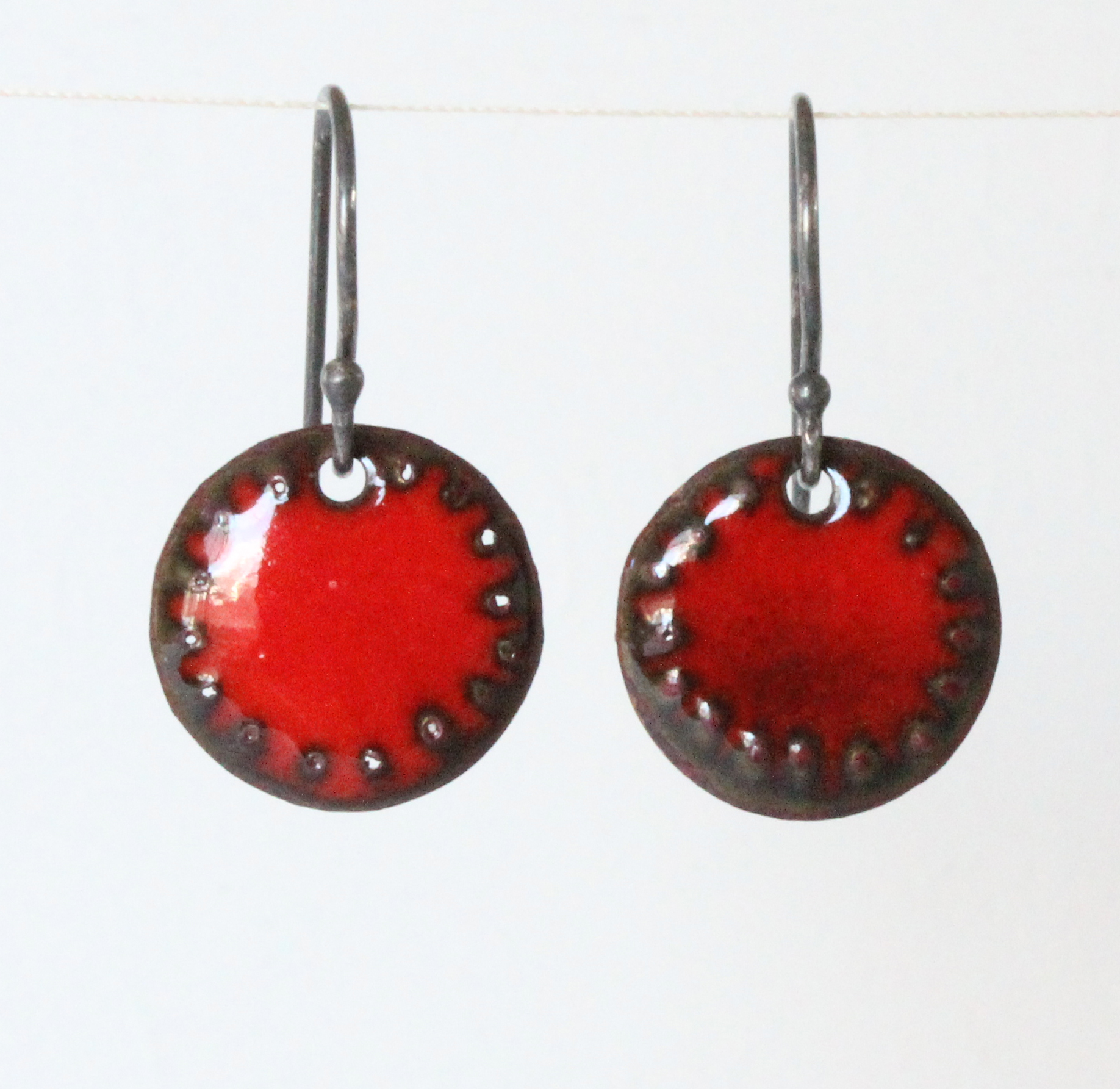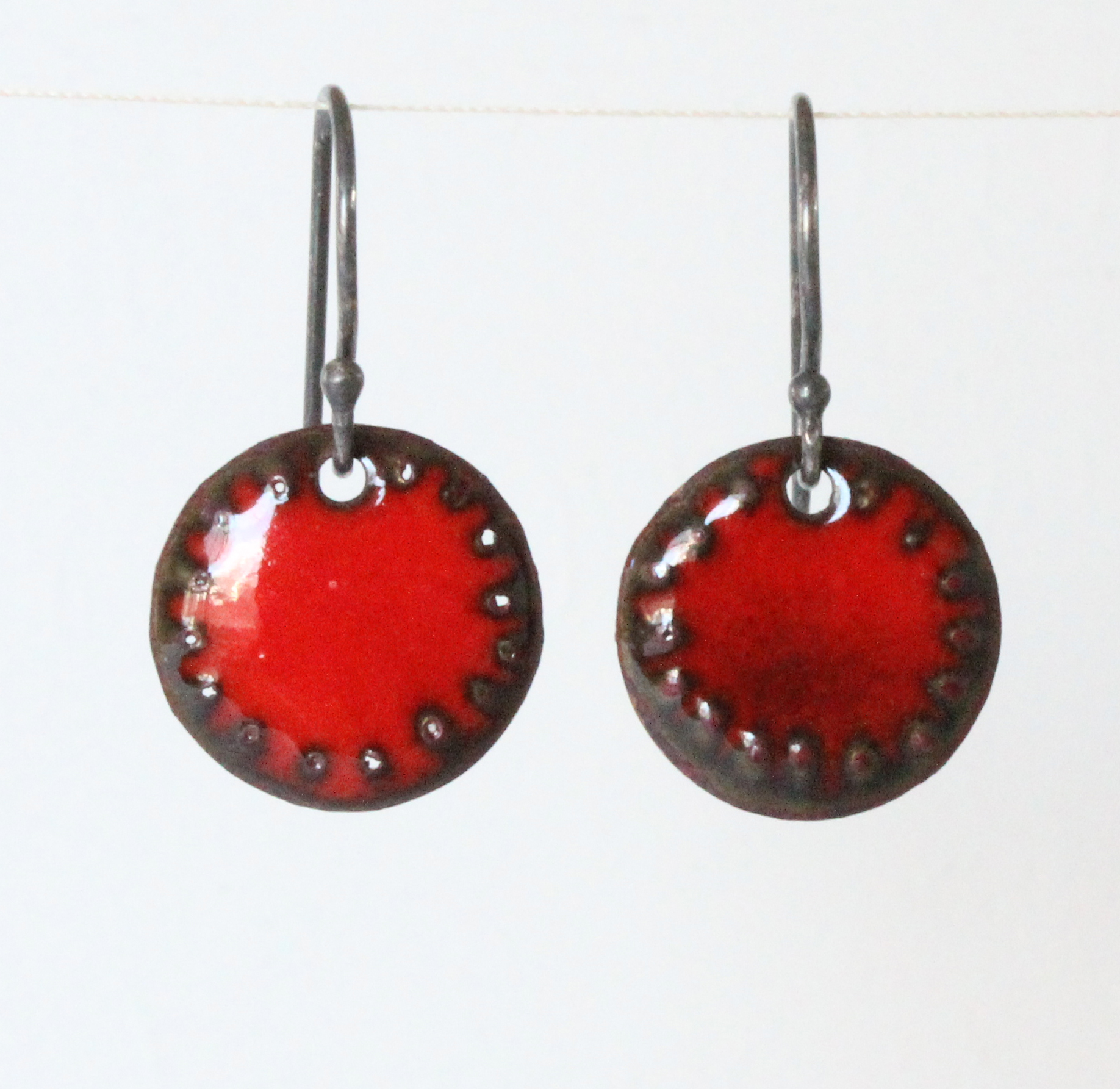 Small Nomad Earrings (enamel earrings)
Your new everyday dangle earrings for a modern bohemian look! These handcrafted dangle earrings are light as a feather and add the perfect splash of color to your look.

These earrings are individually handmade by cutting the copper base and then enameling them (fusing glass to metal at 1500 degrees).

Pick your favorite color(s)!

Measurements: 1/2" (1.2cm) diameter and 7/8" (~2.5cm) total length. Ear wires are oxidized sterling silver and set off the modern rustic style of these beauties.